We help our clients improve their quality of life by making smart choices about their money.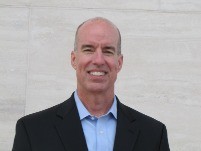 IMPORTANT CONSUMER INFORMATION

 
A broker/dealer, investment advisor, BD agent, or IA rep may only transact business in a state if first registered, or is excluded from state broker/dealer, investment advisor, BD agent, or IA registration requirements, as appropriate. Follow-up, individualized responses to persons in a state by such a firm or individual that involve either effecting or attempting to effect transactions in securities, or the rendering of personalized investment advice for compensation, will not be made without first complying with appropriate registration requirements, or an applicable exemption or exclusion. For information concerning the licensing status or disciplinary history of a broker/dealer, investment advisor, BD agent, or IA rep, a consumer should contact his or her state securities law administrator.
Are you planning a foreign vacation? This article offers some suggestions that might help keep it on track.

You may have noticed products shrinking in size while prices stay the same or increase. This article includes tips for spotting and reducing the impact of this tricky strategy.

Read about the reasons some banks are coming under pressure, including the rapid rise of interest rates, financial market effects, and the role of the FDIC.

Discover exceptions to the federal income penalty for early withdrawals from tax-advantaged retirement accounts, including new exceptions added by the SECURE 2.0 Act.